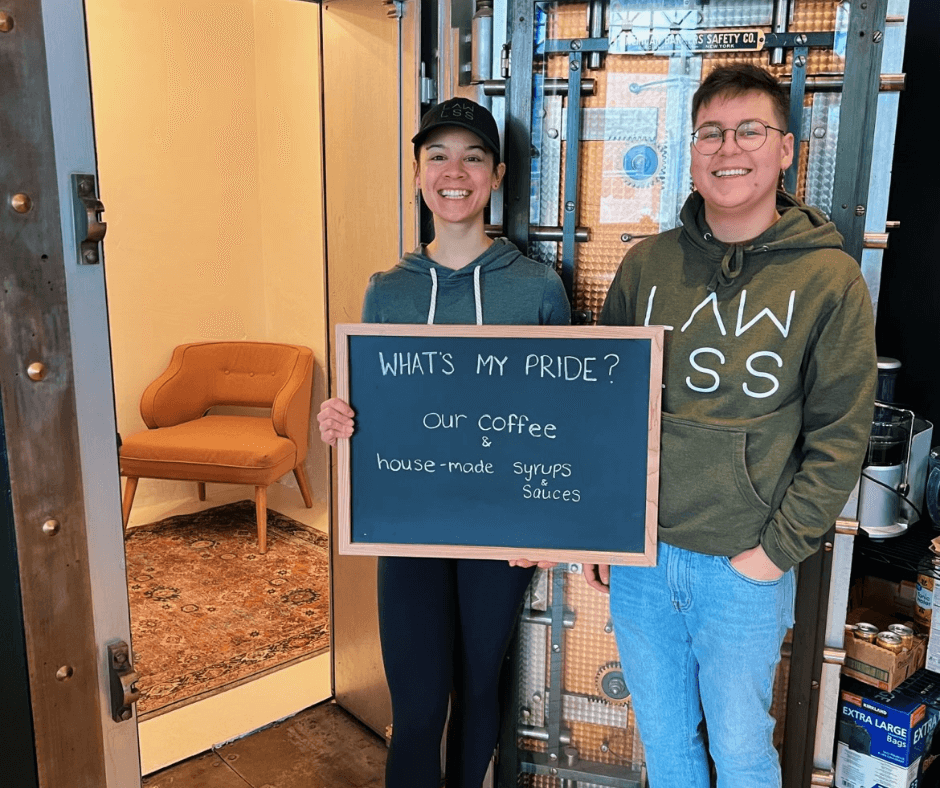 Lawlss Coffee to host What's My Pride? Project
Kicking off Pride in 2022
For the first time a local establishment will host the project. It will be hosted for the month of March at Lawlss Coffee in Sturgeon Bay. The project's chalkboard will be available for people to write what their Pride is, and take a selfie to be shared online. The initiative started in 2017, capturing every day people through the lens of a camera, sharing their words of Pride. #WhatsMyPride #OpenDoorPrideProject
Lawlss Coffee is located at 108 S Madison Avenue, corner of Oak Street.
Hope to see you joining in the fun, and experiencing fantastic coffee while sharing your Pride.
Lawlss will also be vendors at the annual Open Door Pride Festival June 25th in Martin Park, Sturgeon Bay. Future plans are for the project to travel around Door County and install for a month at a local establishment. Destination Door County has offered to host for the month of June which is known nationally and internationally as Pride month.