The Sandy Brown Award celebrates people and organizations who have made Door County a more welcoming place for all to live and visit.
The award is given annually to a person or organization who has made significant contributions to LGBTQIA+ and allied communities throughout Door County.  
Please consider future nominees for 2024. It's empowering to honor those who have contributed to our community.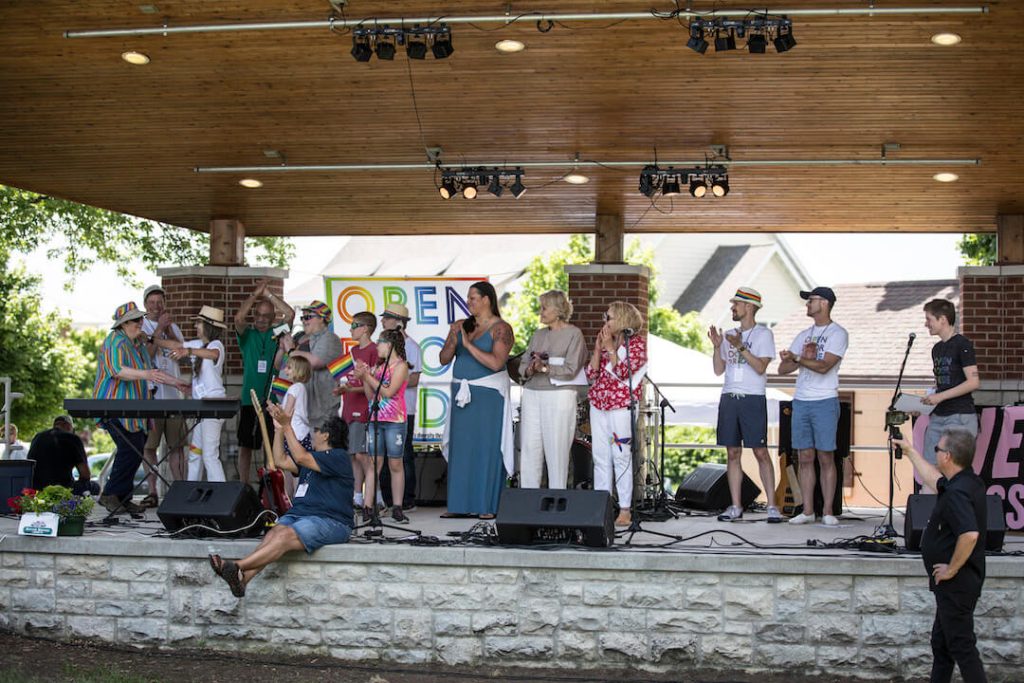 The Sandy Brown Award was created in 2018 to honor community members who exemplify the mission of Open Door Pride.
Our first recipient Sandy Brown, created the Door County Chapter of National PFLAG in 1997. It seemed fitting to name the award after her.
The Artists Behind the Awards
Each year, a Door County artist designs and creates the physical award that is gifted to the Sandy Brown Award recipient.
Past Recipients & Artists
How to Nominate Someone for the Sandy Brown Award
Nominating someone in the community who supports the LGBTQIA+ and allied communities of Door County is as easy as a few clicks.